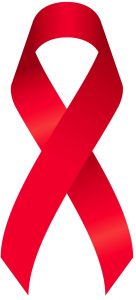 I started here at the AIDS Committee of York Region back in the late Fall of 2014 and our organization was just preparing for a big move. I think it is safe to say that all staff, board and volunteers of ACYR, even community partners, service users and everyone else who visits, love the location we are now in. But being that it was myself that was kind of in charge of all the packing and moving (not to say that I did it all on my own) I was kept from the Red for Change campaign. Executive Director of ACYR Vibhuti Mehra had the pleasure of running it that year, and I say pleasure because it is not only important but also fun and heart-warming to see people get involved and watch awareness spread.
Since that time I have taken over, but really work with everyone, in making this campaign that leads up to World AIDS Day on December 1st, a success. From town councils to MP's, from partner agencies, businesses, volunteers and other members of the York Region community, the campaign strives and thrives. I see new things happening every year and I feel like it is growing in a positive way.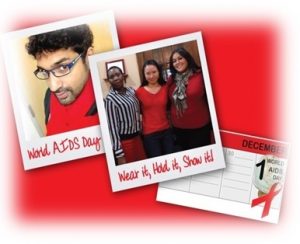 Red for Change is a social media campaign where pictures of folks wearing red, showing red, or donning the red HIV/AIDS ribbon, are shared and posted to Facebook and Twitter. It is about spreading awareness and ending stigma. Online is where to be, everyone is there. But it goes beyond that and is shown in displays and depicted with personal touches; and that's when it sinks in.
I do not have HIV nor I have I been personally affected, of course you could say that by working at ACYR my eyes have opened and my heart has been touched. But through my own struggle with what is considered a fairly unknown and "invisible" disability, I can attest to the need to shed light on something that is hidden and often overlooked. There is no one here to be feared, we are all still people.
2015 to now has been great; and maybe, just maybe, it will continue to grow. One week, a month, there is no limitations to awareness. The battle to end stigma is always. This campaign is great, and there can never be too much Red for Change. So wear it, hold it, show it… and be proud!
Get involved with your own photo and share by #RedforChange with the AIDS Committee of York Region.
Mark is the Communications & Administration Coordinator with the AIDS Committee of York Region. Mark is also an Author and Blogger of Challenging Barriers and The BIST Blog. (Brain Injury Society of Toronto)