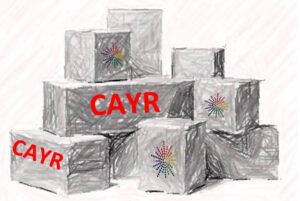 CAYR COMMUNITY CONNECTIONS is excited to announce that we are on the move from our current location in Richmond Hill. Our destination, Newmarket! Visit our website contact page for our new address. We look forward to settling into our new place.
There are various reasons behind our move, but at the forefront is that the additions to our programming and expansion of services, has given us a need to re-evaluate.  Our HIV Support & Services program are now (and have been for while) partnered with a harm Reduction program and a 2SLGBTQ+ Rainbow Space program.
Our office is one location and will remain accessible, but also operate more so in an administrative function while our support and services will now be more flexible, continuing to be offered York Region wide and to truly be "meeting people where they are at" by program staff working remotely.
The current pandemic has also played a role here (though the decision to move was made prior to) and it has opened our eyes to how we can operate virtually. This challenging time has affected staff and service users, and it is a relief to know we have adapted well and are able to move forward safely for everyone.
Change is inevitable in some form or another, and this is a positive one. In the coming months we look forward to sharing our facilities with you, either in-person (one or two at a time) or more probable, through virtual cyber space.
As always, be well and stay safe.
From the CAYR team at CAYR COMMUNITY CONNECTIONS

New office location:
17665 Leslie Street, Unit 12. Newmarket, ON L3Y 3E3