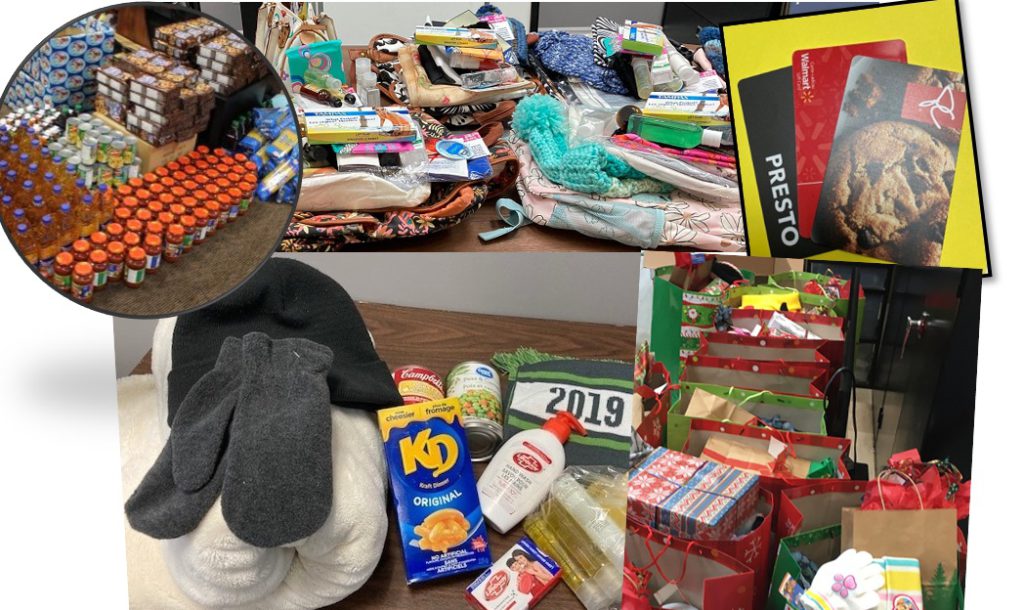 I could immediately see that the gift card I gave to him during his previous visit was put to good use as he told me about the new pair of boots that he was able to get; they made his feet more comfortable and drier when he was out walking.
Stories like this is the motivation needed to keep pressing on even when things seem bleak.
Making one difference, one change, can mean the world. It is true, I am not just gushing to make an impactful statement. We see faces light up as words of thanks pour out:
"I am grateful for all the support and food assistance I have received from CAYR."
"I am just happy for you always being there."
"So grateful for the supports when no one else would help."
"I appreciated the gesture of someone from CAYR showing up in person for a visit."
CAYR Community Connections is a registered non-profit organization that provides essential supports and services to the most vulnerable members of our communities.
CAYR works with people living with and affected by HIV/AIDS, people who use drugs and substances and people of the 2SLGBTQ+ community and their allies. We have a mission that includes inclusive spaces and services where people can access dignified support and meaningfully engage in pathways to well-being. A world without stigma and barriers, a world where we all meet compassion, that is the goal.
Difficult times have always been there to some degree, but the last couple of years has been so much more challenging and it has affected so many. The people who seek support and services through CAYR already face some serious barriers – some are experiencing poverty, others have compromised immune systems, some are experiencing homelessness, and others are struggling with mental health challenges. The pandemic, isolation and limited access to essentials, it has taken a toll a toll.
In all of this uncertainty though, our small but mighty team has continued to push forward through the struggle, and we have stepped up to offer the best of what we can. Working diligently to help educate, to bring about awareness, and to be there for support. Staff are busy doing outreach, kit building and giving out new and clean harm reduction supplies, putting together gifts for our Holiday Care Program, handing out PPE, providing emergency practical supports, helping to establish food security, and trying to cover basic living needs.
Meeting folks where they are at, listening and providing. Working hard because there really is no other choice; working hard to make a difference. Because a difference can mean the world to someone in need of a hand.
Please consider making a donation today. We need your help so we can continue making a difference together.
Show you CAYR
https://cayrcc.org/partner/donate/
By Mark Koning
Mark is the Manager of Communications & Operations with CAYR COMMUNITY CONNECTIONS. Mark is also an Author and Blogger of Challenging Barriers and The BIST Blog. (Brain Injury Society of Toronto)