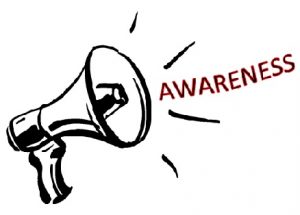 June is Brain Injury Awareness month, a time to recognize and understand, or try to understand, what is called the invisible disability. I could go on about what 'Awareness' means, but I think most of us have an idea of its definition.
June is also Pride month, a time to recognize and celebrate the 2SLGBTQ+ community… to come together… and again, it is about awareness. And like Brain Injury Awareness month, like World AIDS Day, like Mental Health Week, and all of those other very important dates, creating Awareness is the common thread.
Awareness is not just campaigns and presentations and speeches, it is more than that. Awareness is constant, because Awareness is us. The folks who live life seeking it; trying to show that differences can still be similar. Awareness to be accepted and to find the respect we all want.
To give knowledge.
To change perspective.
As I wrote for the Brian Injury Society of Toronto:
"Everyone who speaks up and moves forward is awareness." Continued here…
By Mark Koning
Mark is the Communications & Operations Manager with the AIDS Committee of York Region. Mark is also an Author and Blogger of Challenging Barriers and The BIST Blog. (Brain Injury Society of Toronto)