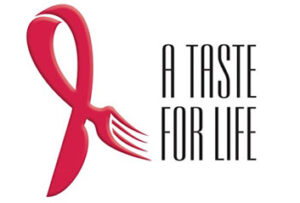 For this year's A Taste for Life fundraising event please consider visiting our campaign page to donate now.
We rely on the support of our community partners and local businesses to deliver these essential programs and services. With your help we can take meaningful action to raise awareness, end HIV/AIDS stigma, and provide some much-needed support to one of York Region's most vulnerable and marginalized populations.
Throughout the month of April, we will be promoting A Taste for Life along with good food, keeping safe and showcasing restaurants we wish to thank for their past contributions and support over the years by encouraging folks to order out from these community-minded establishments. In turn, hopefully getting your much-needed donations.
Because of the challenges surrounding COVID-19, this fundraising event will look much different than it has in the past, and the need to raise funds to provide support & services is so much more vital.
Donate to give, order to get
PARTNER RESTAURANTS