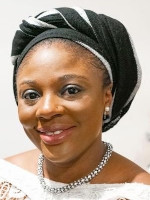 On behalf of CAYR Community Connections, I am pleased to announce the appointment of Valerie Kuye as the new Manager, Harm Reduction.
Valerie is a Social Service Worker with a wealth of lived experiences and knowledge that serves as the driving force for her passion in the work she does.
Over the past three and half years at CAYR, Valerie has worked with a clear objective to support women facing systemic risk of contracting HIV by providing community-based response to HIV and AIDS among cis and trans women in York region. In her role as the Women's Health Program Coordinator, Valerie has promoted health equity and social inclusion for women.
Valerie shared that she is excited to step into the Harm Reduction Manager role, as she continues to promote inclusive, person-centered, and trauma-informed service delivery. I am equally excited to see Valerie lead the growth and expansion of the Harm Reduction program as an advocate for all people who use substances in York Region.
Sincerely,
Marie Morton
Executive Director
CAYR Connections