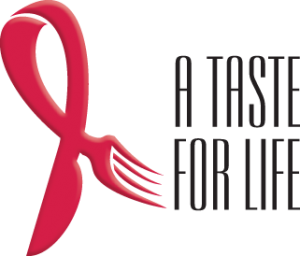 Ever wondered if you could feel good in a two-in-one sort of fashion?
I mean, donating to a worthwhile cause, I'd assume, would allow one to get that feel good sensation. And food, getting out to a nice restaurant with a smooth atmosphere and having an awesome meal… also good.
Well, A Taste for Life allows you to accomplish both of those 'feel good' moments at the same time. Dine out on Wednesday April 26 2017, choose from a select number of restaurants within the York Region area, and voila! It is that simple; great food, great cause.
25% of your meal goes to the AIDS Committee of York Region, an organization dedicated to support and dignified care of those affected by and living with HIV/AIDS. These donations go directly toward programs that offer wellness and life skills to service users of ACYR.
It really is a win-win situation, and who wouldn't want to be part of something like that? If you don't want just my word, take it from Rick Mercer, Canadian comedian, television personality, political satirist and author.
Visit http://www.atasteforlife.org/york-region.html to see a list of the participating restaurants, and make your choice.
And if, by chance, you want to do more than 25%, Staff and Board members of ACYR will be at these locations with available donation cards for you to fill out. Can't make it to one of these fine establishments on April 26th? No problem. Visit our Canada helps page from the comfort of your own home, https://www.canadahelps.org/dn/13454
But I do encourage you to come out and enjoy A Taste for Life at one of these awesome restaurants and really experience hope made delicious!
By Mark Koning
Mark is the Communications & Administration Coordinator with the AIDS Committee of York Region. Mark is also an Author and Blogger of Challenging Barriers and The BIST Blog. (Brain Injury Society of Toronto)