The challenging times that surround COVID-19 are hard on all of us, but for our clients who face myriad challenges, reduced services are adding to their daily struggles. As our communities come together to support one another, we are asking for your help.
In light of the current health crisis, our annual fundraising event, A Taste for Life, has been cancelled.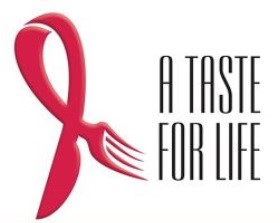 While we fully understand that this was a necessary decision, it is nevertheless a painful and sad one.  This fundraiser supports our programs and services for some of York Region's most vulnerable populations. Event proceeds are directed to our Compassion Fund for food and nutrition, transportation, health and wellness, and practical supports.
Please consider donating to our online fund in lieu of dining out for A Taste for Life. https://www.canadahelps.org/en/dn/13454
We also want to sincerely thank our restaurant partners. We will keep the list of A Taste for Life participating restaurants on the web site http://www.atasteforlife.org/york-region.html.  If you plan to order food or buy a gift card in the coming weeks, please consider supporting these community-minded businesses. We truly appreciate their, and your, support.
We sincerely thank you for your consideration.
Best wishes to be well and stay safe from CAYR COMMUNITY CONNECTIONS.