As we enter into June, CAYR Community Connections wants to wish all 2SLGBTQ+ folks a very Happy Pride Month! It will be a Pride month like no other as members of our diverse and vibrant community continue to grapple with physical distancing, COVID-19 restrictions and racialized violence.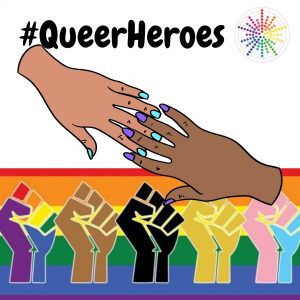 It's important to remember that Pride as we currently know it started out as a riot. A riot against a violent and oppressive police force that was there to protect the status quo and stand in the way of progress. A riot by people who were consistently and systematically discriminated against. A riot that was started by queer and trans people of colour that went on to secure the rights and comforts that many queer people have today. The Stonewall Riots were not polite, they didn't have brand corporation partners, and they weren't led by white people. Remember those that fought and rioted for our right to celebrate who we are.
We stand with black and brown communities today and every day against a system that only benefits the oppressor. We recognize that the violence that has been perpetuated against POC is not a new occurrence and that the people who claim to protect us do not always do as they say. We as a community organization, and as deeply concerned individuals, understand that you can't celebrate Pride without supporting the Black Lives Matter Movement. Celebrate your pride but use it to support those whose rights and voices are being violently silenced.
Throughout the month, we will be honouring some of the incredible #QueerHeroes that have led the way in advancing 2SLGBTQ+ rights as well as raising the profile on different countries around the world and the global fight for queer and trans recognition.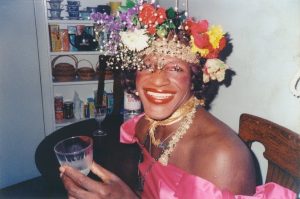 Our first #QueerHero is Marsha P Johnson, a black trans woman who spent many years of her life fighting for queer and trans equality. She was amongst the first protestors at the Stonewall Riots in 1969 and her life-long activism in the areas of gay liberation, HIV/AIDS, queer homelessness and sex-worker rights will forever cement her place as a beacon of inspiration and hope around the world. To this day, her cause of death has never been determined, and we continue to call for justice to be done for her and the countless other undetermined deaths of people of colour in our communities.
Her immortal words ring through today just as relevant as when she first spoke them: "No Pride for some of us without Liberation for all of us".
By Lorcan O'Donnell
Lorcan is the Program Coordinator, Men's Health with CAYR COMMUNITY CONNECTIONS.