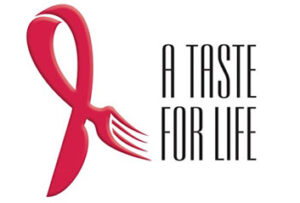 As per usual, CAYR's A Taste for Life fundraising event needs support, your support. The need for care and donations is so very vital. Folks who seek support and services through CAYR already face some serious barriers – physical and mental health, poverty, etc…. We have seen an increase in the need for support over the years, and that is why we continue to push forward.
Please consider visiting our campaign page to donate now.
We rely on the support of our community partners and local businesses to deliver essential programs and services and to provide much-needed support to some of York Region's most vulnerable and marginalized populations.
Throughout the month of April, we will be promoting A Taste for Life along with good food, keeping safe and showcasing restaurants we wish to thank for their past contributions and support over the years. This was our outlook last year and it is our plan again. A sort of Pay-it-Forward idea by helping out two communities at once. To our restaurant partners by encouraging folks to order out or dine in from these great establishments, and then, by asking for those much-needed donations. 
"Where would we be without you?" ~ A CAYR service user
Help us to keep that sentiment going.
PARTNER RESTAURANTS
Donate to give, order out or dine in to get.