The AIDS Committee of York Region is very excited about working together with the Markham Youth Theatre (MYT), in its 24th season, with regards to the upcoming presentation of RENT: The Musical.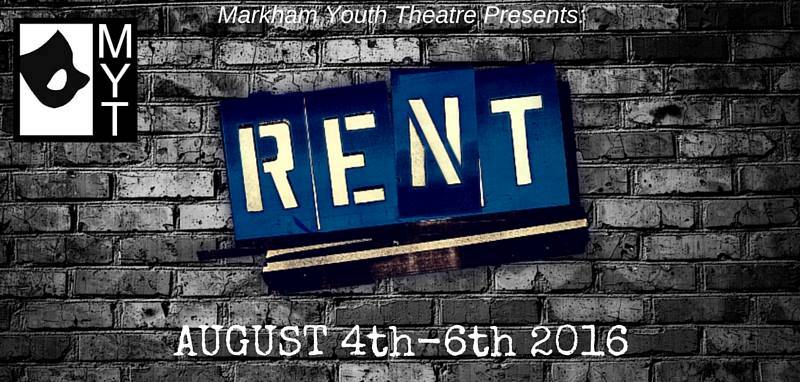 This award winning and critically acclaimed show will be their main stage production and it will run from Thursday August 4th to Saturday August 6th 2016 at 7:30 pm at 19 On the Park – the Lebovic Centre for Arts & Entertainment (19 Civic Avenue, Stouffville, ON L4A 1G5). There is no day like today to buy your tickets to this iconic rock musical playing for 3 shows only!
Regular Pricing:
$20.00 – Student/Senior
$25.00 – General Admission
Buy your tickets here: https://www.tilt.com/tilts/markham-youth-theatre-presents-rent-tickets?s=fb&u=myouth-theatre
This rock opera, is an updated remake of Giacomo Puccini's La Boheme, set at the dawn of The 1990'S. RENT follows the story of a group of impoverished young artists as they struggle to survive and create a life in New York City's East Village during the thriving days of a bohemian Alphabet City. RENT questions what is it to remain true to oneself in the face of overwhelming capitalistic environments, extreme poverty, and the threat of disease.
With a story revolving around HIV/AIDS, ACYR is proud to contribute our this wonderful event, as an organization, toward this production and being given the opportunity to provide information, education and awareness by tabling in the main foyer at the Lebovic Centre.