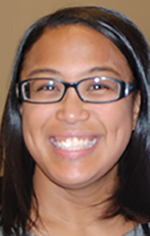 Ruth Corpuz (Pronouns: She/Her)
Treasurer
Ruth Corpuz is an accountant with over fifteen years of diverse management, finance and operations experience with not-for-profit organizations, retirement homes and manufacturing and distribution companies. Ruth earned her BBA at York University and holds a CPA, CA designation.
Ruth was elected as the CAYR COMMUNITY CONNECTIONS (formerly AIDS Committee of York Region) Board Treasurer in September 2009 and held this position until her term ended in September 2015. She rejoined CAYR's Board of Directors in September 2018 and remains committed to working with a great team. Ruth also volunteers at various organizations including her church, schools and Girl Guides of Canada.