It is a bit difficult for me to believe that May 1st is upon us, how did we get to this time of year so quickly? I think even maybe Mother Nature is a little confused as the weather seems to be jumping back and forth.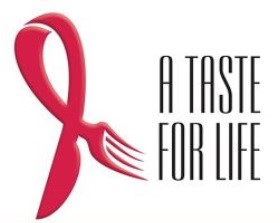 But putting the pace of things and the jittery weather aside, we can focus our attentions on a successful, fun, and very beneficial fundraising event. A Taste for Life… hope made delicious. It is a time to dine out and enjoy. Select restaurants in York Region will be giving twenty five percent of sales from meals served on May 1st to the AIDS Committee of York Region (ACYR), and other donations from individuals and community partners will follow as well. Many have already been offered in anticipation, including support to our silent auction.
All of this is for a great cause. One hundred percent of what is raised goes toward helping sustain the programming and services ACYR offers to people living with or affected by HIV/AIDS.
Visit our website to learn more about ACYR or go directly to A Taste for Life to get involved with this special event. Can't make it out to one of the participating restaurants? Donations are always welcome and greatly appreciated, they can be made through our Canada Helps page.
So join us, it is a wonderful event for a great cause!
By Mark Koning
Mark is the Communications & Operations Manager with the AIDS Committee of York Region. Mark is also an Author and Blogger of Challenging Barriers and The BIST Blog. (Brain Injury Society of Toronto)